Sea wax can also be called sealing wax. It was first used to seal envelopes for confidentiality. It is now a decorative item for many retro style lovers.
In addition to being used on invitations, Sealing wax can also be used on dinner menus and gift boxes. Used on the belt card, it is simple and has a sense of luxury.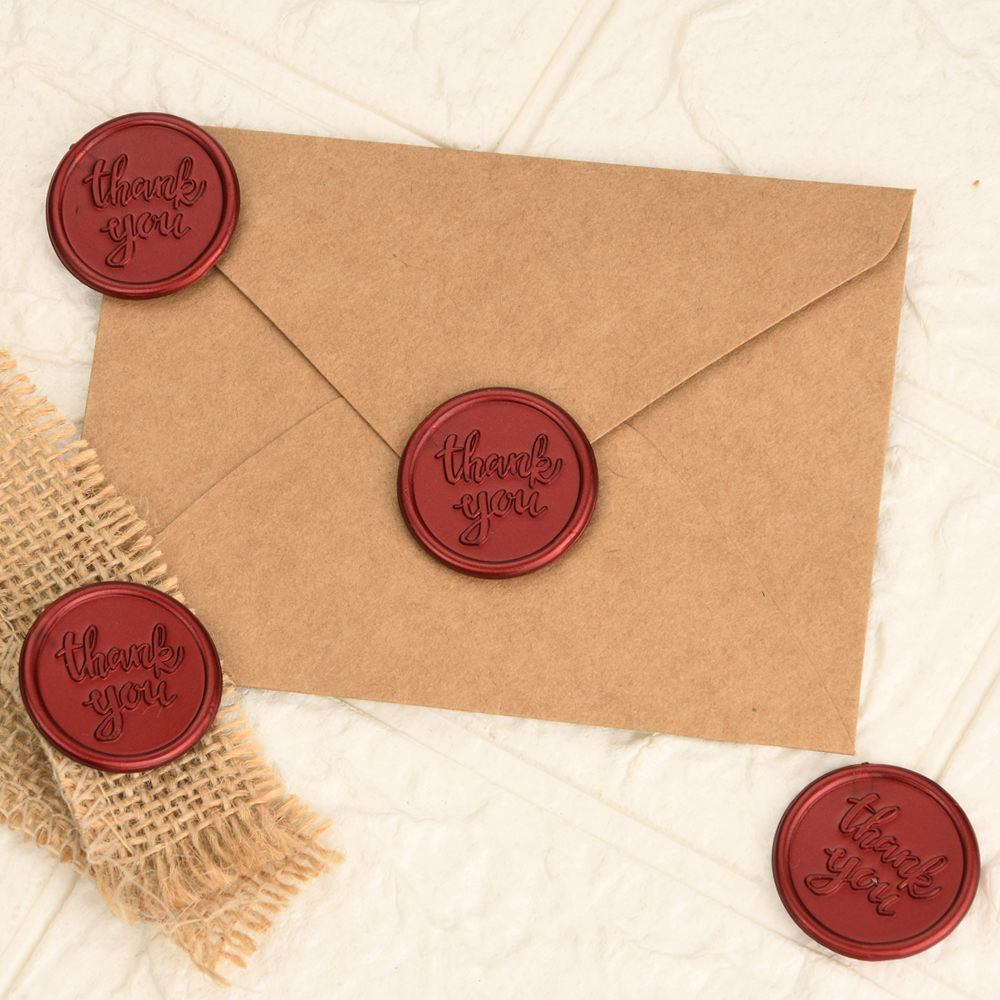 For invitations, in addition to simple sealing, it can also be pressed on ribbons, dried flowers, and leaves.
Sea wax patterns, in addition to initials, can also be other customized patterns. The colors are also varied.
The traditional method is to melt the wax with fire, pour it on the paper to be covered, stamp it, and cool it to shape. But if you want to stamp a lot, you can turn to modern tools for help. There is something called a glue gun, as shown in Figure 9. With it, there is no need to use fire to bake the wax.
There is another way, you can make a lot of wax stamps in advance, paste glue on the reverse side, and then stick them on the paper.